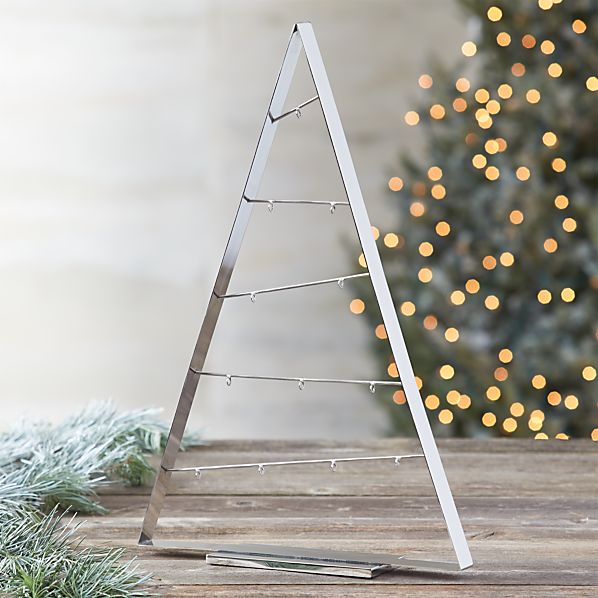 We moved this year and I ditched our old fake Christmas tree (it was a rather low budget buy and made it through two years).  While we upgraded condo size, we still don't have space for a full size Christmas tree. This year, I decided to get Crate and Barrel's metal Christmas tree, meant for showing off Christmas ornaments.
The 26 inch tall metal Christmas tree arrived this week, and to be honest, I may also buy the smaller 16 inch tree. I like these metal Christmas trees for a few reasons:
They're affordable, at $60 and $35 each, they're not cheap, but they're also affordable.
Both metal Christmas trees have a smooth, modern touch.
The focus of your eye goes to the beautiful Christmas ornaments!
Another great thing is I can use these as decor for years to come, whether or not we also have a traditional Christmas tree.