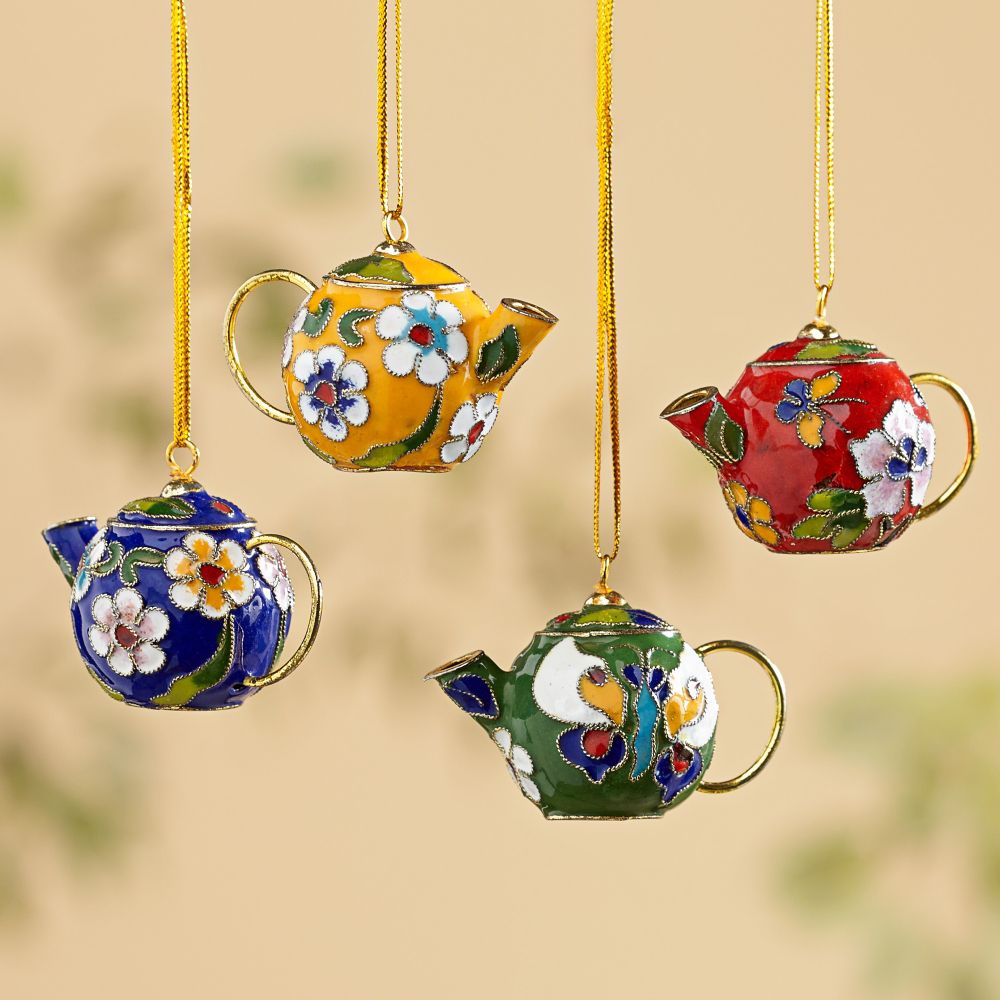 Celebrate a love of tea with these hand-made cloisonne teapot ornaments! Each ornament comes individually packaged in its own box, so you can buy all four ornaments and distribute them to four different people.
The ornaments (found here) were hand-made and are 1.25″ tall, making them possibly too small for a large Christmas tree.
Example reviews of these teapot ornaments are:
Very cute. I'd bought them as a gift for my sister-in-law, but they're so cute, I may keep them for myself, and order her another set. I love that they came in an easy-to-gift-wrap box of four and that each teapot is also in it's own tiny individual box. (sister-in-law, neice 1, neice 2, former sister-i-law.) One for each!