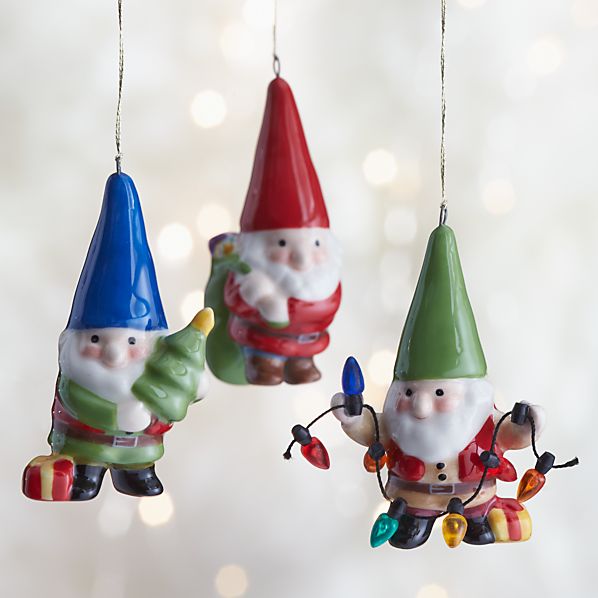 Gnomes always make a fun addition to a Christmas tree. We've featured a DIY gnome ornament kit and a crotchet gnome ornament previously. Today, we're featuring these affordable ceramic gnome ornaments.
The ceramic gnome ornaments are 2.5 inches tall and come in three different varieties. One

ornament (found here) features a blue hat carrying a Christmas tree. Another (found here), features a gnome wearing a green hat with a strand of Christmas lights. Finally, another bauble (here) features a gnome dressed as Santa Claus with a sack over his shoulder.
At under $4, these ornaments are an affordable addition to any holiday tree.