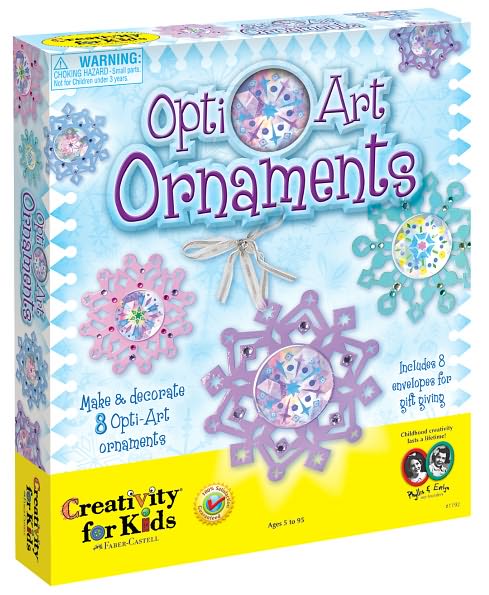 We've featured a few DIY ornament kits aimed at specifically at kids including these hand print impression kits and this reindeer coloring kit. This make your own OptiArt snowflake ornament kit is another great option for parents looking to entertain kids on a rainy or snowy day.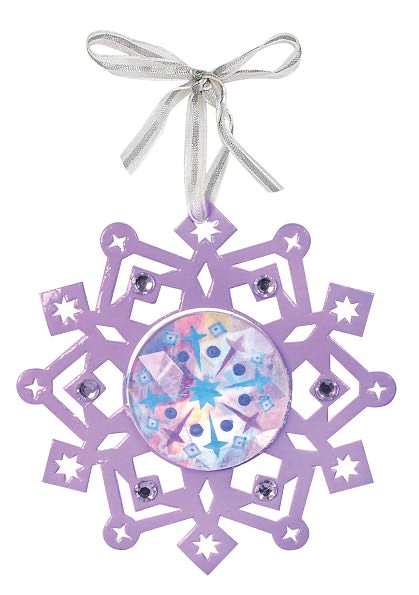 The kit (found here) provides eight chipboard snowflake ornaments for young kids to decorate with rhinestones, markers, and color-in foil stickers.
The kit includes envelopes so that you can mail the snowflake ornaments to your friends and family on your kids behalf. With that, this makes a great purchase if you want to help your young kids (ages 5 and up) make gifts for loved ones.