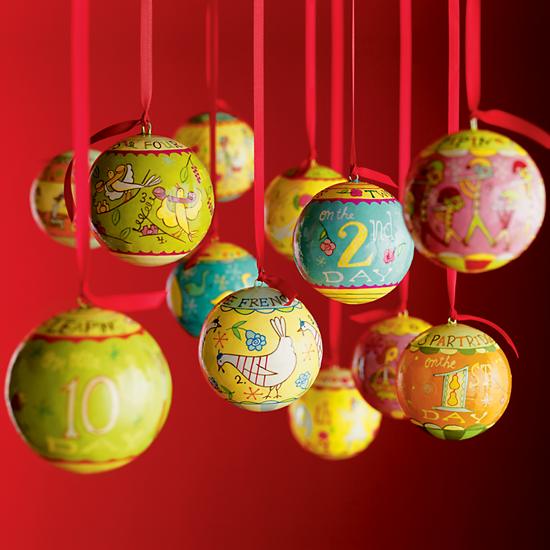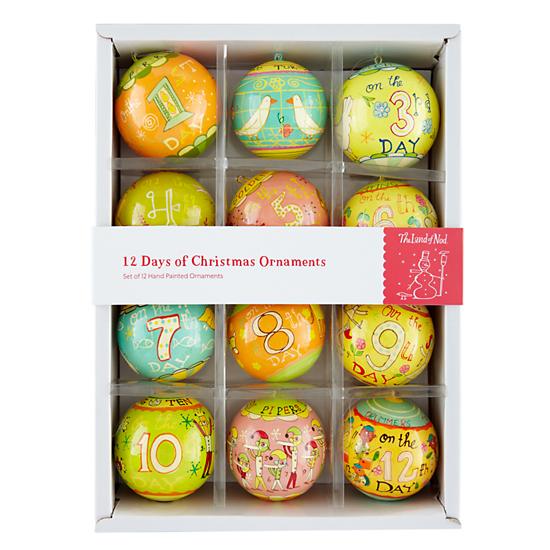 Previously,we wrote about the Lisa Congdon Twelve Days of Christmas ornaments. The Land of Nod has released another Twelve Days of Christmas ornament set, this one by San Francisco artist Michael Marby.
The Michael Marby ornament (found here) set features 3 inch in diameter paper-mache ornaments. Using a pastel color palatte, ornaments remind viewers of the song Twelve Days of Christmas using illustrated numbers, words, animals and people
Purchasers report being highly satisfied with the ornament set, with one writing:
I bought these last year with hopes of starting a tradition in our family. My then 19 month old and I put up one ornament each of the twelve days leading up to Christmas. With every ornament that went up, we sang the corresponding verse from "The Twelve Days of Christmas" song. My daughter loved it, and it was so fun to sit around the Christmas tree and sing with my daughter on my lap. These ornaments are so beautiful and unique, I could barely contain myself from putting them all up at once! I am considering buying another set soley as a keepsake for my daughter. These are more than just pretty things to put on a tree… they are already wonderful memories for me and my family.