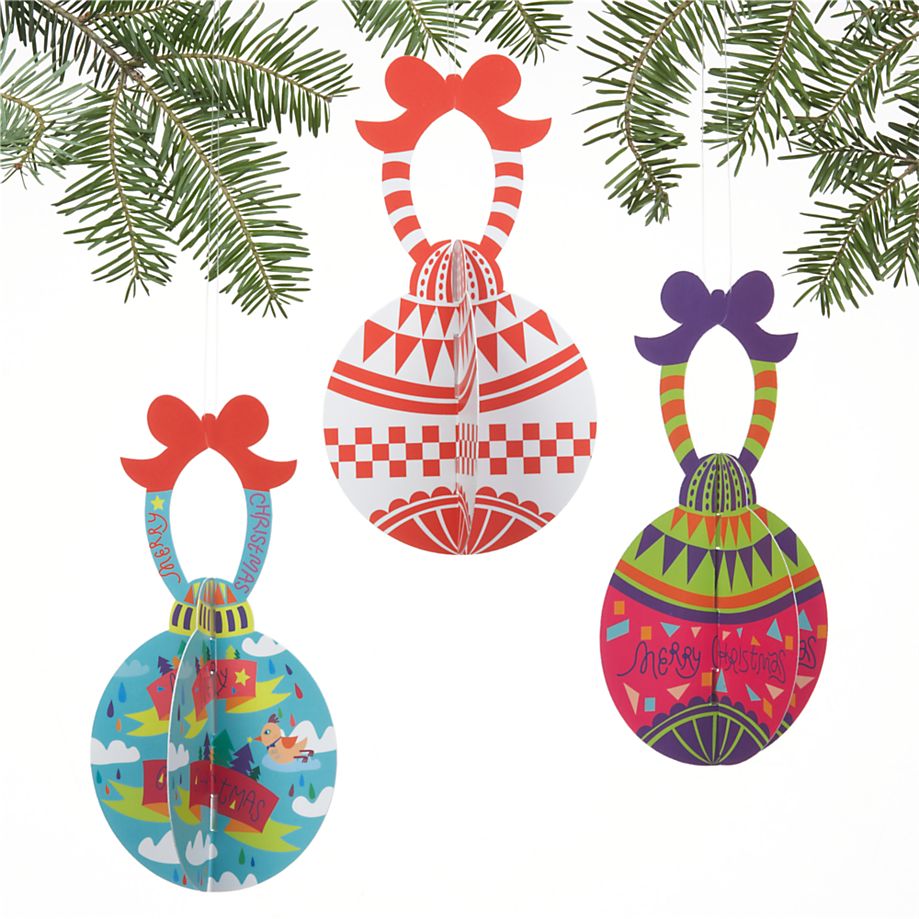 If you are looking for an inexpensive way to decorate your Christmas tree, or want to embellish wrapped gifts, these paper Christmas ornaments may do just the trick.
The set of three paper Christmas ornaments (found here) costs under $2. The ornaments are about 6 inches tall and come in three different designs!
These ornaments are a beautiful way to quickly, whimsically, and cheaply decorate your Christmas tree.