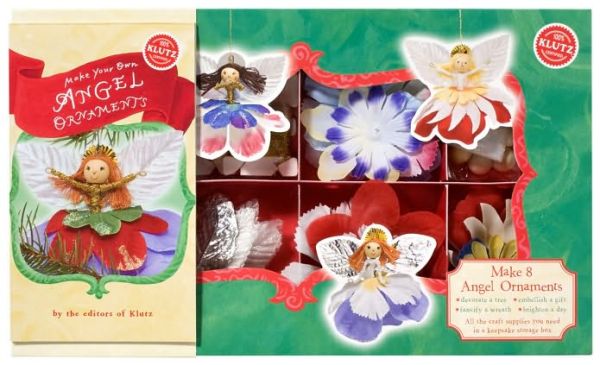 This DIY angel ornament kit, which comes with a beautifully illustrated book on how to use it, makes a wonderful gift for a young boy or girl interested in crafting their own ornaments this year. It makes a beautiful Christmas gift for any child.
The angel making kit (found here) includes step-by-step directions and craft supplies like wooden beads, beautiful fabric flower petals, and more!
This DIY angel kit will allow you to make 8 ornaments, which can be stored in the beautiful box.