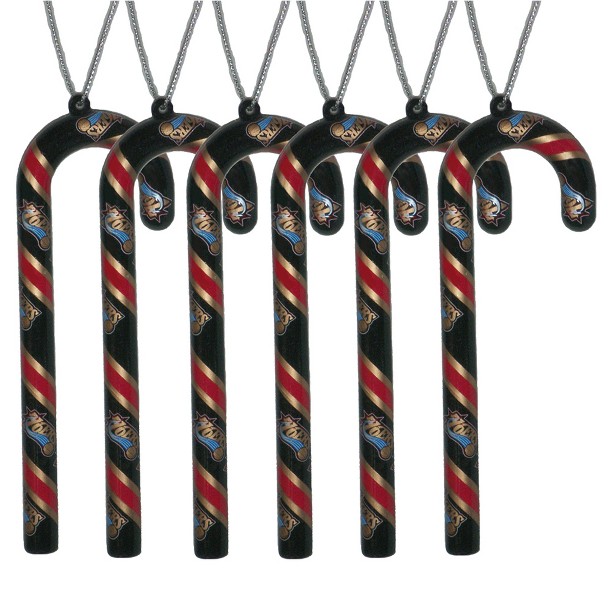 As an avid NBA fan growing up, I get the thrill of celebrating your favorite basketball team on your Christmas tree this winter. If you are a 76ers fan, this set of 76ers candy cane ornaments may be a great option for your tree this year.
The plastic candy cane ornaments (found here) are 5.25 inches tall, so they will stand out on any Christmas tree. The ornaments, which feature the 76ers logo, sell for under $13 for six ornaments, making them an affordable option for someone wanting to decorate a large tree.
Prior purchasers of the 76ers candy cane ornaments have written:
Bought these for our Christmas tree this year…they haven't made it out of the box yet but seem like good quality. A little bigger than I thought they would be..about the size of a regular candy cane.