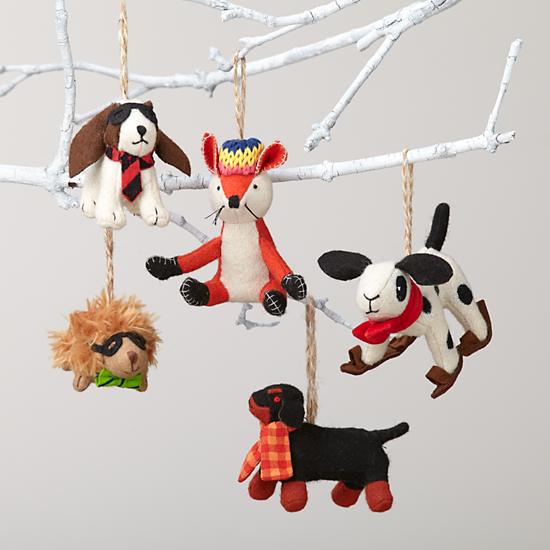 We've featured a few dog and hedgehog ornaments previously. These plush animal ornaments make an affordable fun addition to a young family's Christmas tree this year.
This collection of ornaments, which run for under $10 each, includes a 3.5 inch tall brown and white Basset Hound ornament (found here). It


also includes a 3.5 inch tall black and brown Dachshund ornament (here) wearing and orange and pink scarf and a four inch tall Dalmatian ornament wearing a red scarf (found here).
In addition to cute puppy ornaments, the set includes a 2.5 inch tall hedgehog ornament featuring a green bow tie (found here) and a fox

ornament wearing a cute hat (here).
One purchaser of a plush animal ornament wrote:
We ordered the Hedgehog Ornament and are quite pleased with it. It is super cute and I'm sure my young daughters will love it. It is about 2.5″ long x 2″ tall.