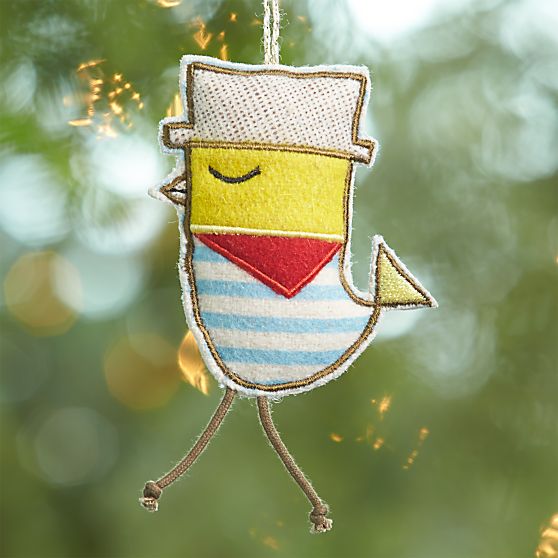 These felt bird ornaments make an affordable and fun addition to any Christmas tree. All three felt bird ornaments were designed by Suzy Ultman of Columbus, Ohio.
One of the cute ornament is a yellow bird wearing a tan hat, light blue and white striped top, and red bandanna.  Made in India, the bauble measures approximately 6 inches tall, 3.5 inches wide, and an inch deep.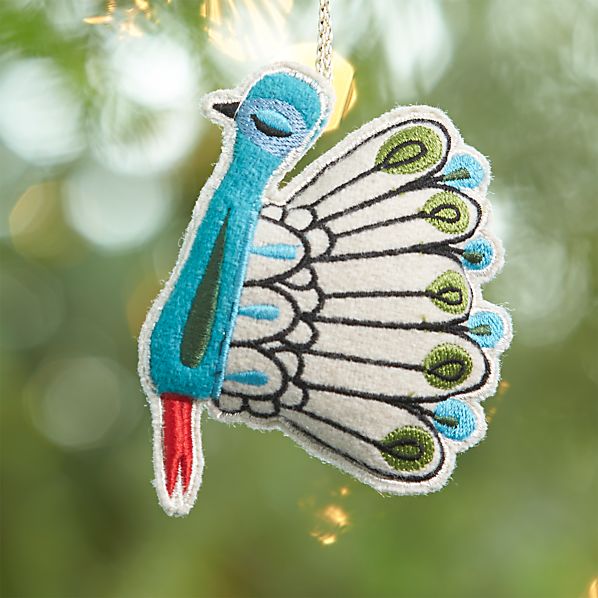 Another fun ornament was inspired by the peacock. The blue peacock, with green, white, and blue feathers, measures 4.25 inches wide and 4.5 inches tall.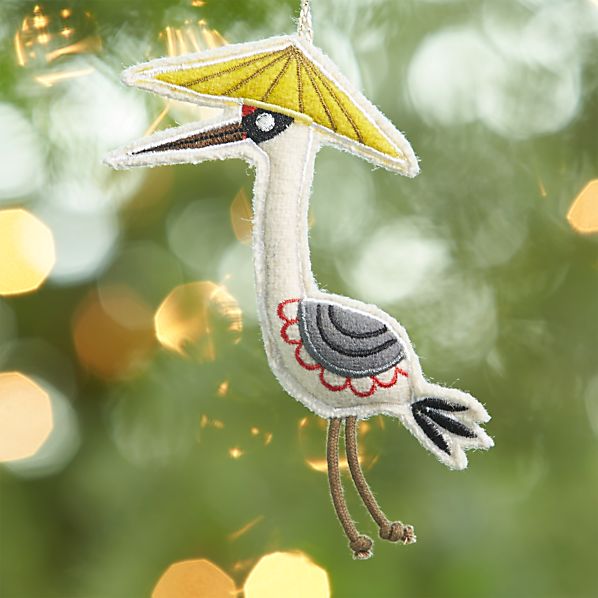 The final bird, a white one, wears a yellow hat. Like the yellow bird, this ornament has cord-style legs. It is 3.5 inches wide and 5.5 inches tall. Like the other ornaments in this set, the cute ornament makes a fun addition to the tree of anyone, any age.