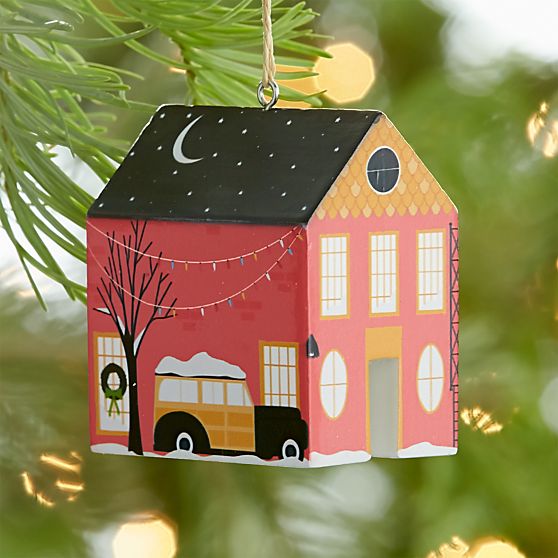 For Christmas 2014, Crate and Barrel partnered with Rebuilding Together to make a terrific set of limited edition charity ornaments, all shaped like homes. At ten dollars, the limited edition charity ornaments are an affordable way to make a difference this holiday season. They're also packaged in a cute way, so they could make a great Christmas present.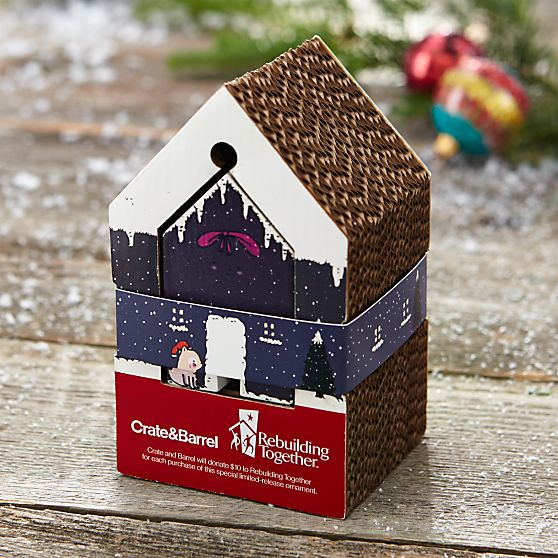 Designed by various artists, the ornaments are all the same shape and size but are still very different from each other. For instance, the Woody Wagon ornament features a pink home with a vintage looking car. Andrew Bannecker designed it to celebrate winter evenings beneath Virginia's starry sky.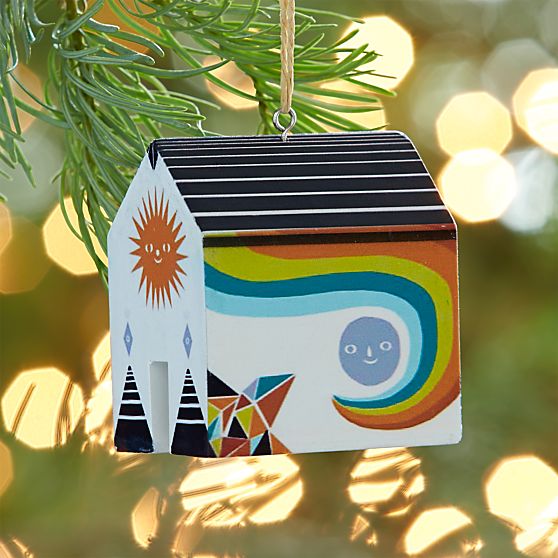 Brooklyn-based Julia Pott's home ornament features adorable animals wearing santa-hats alongside snow-capped trees. In contrast, Chicago artist Laura Berger made a bold, bright colored sunshine ornament that might remind you of warmer months to come.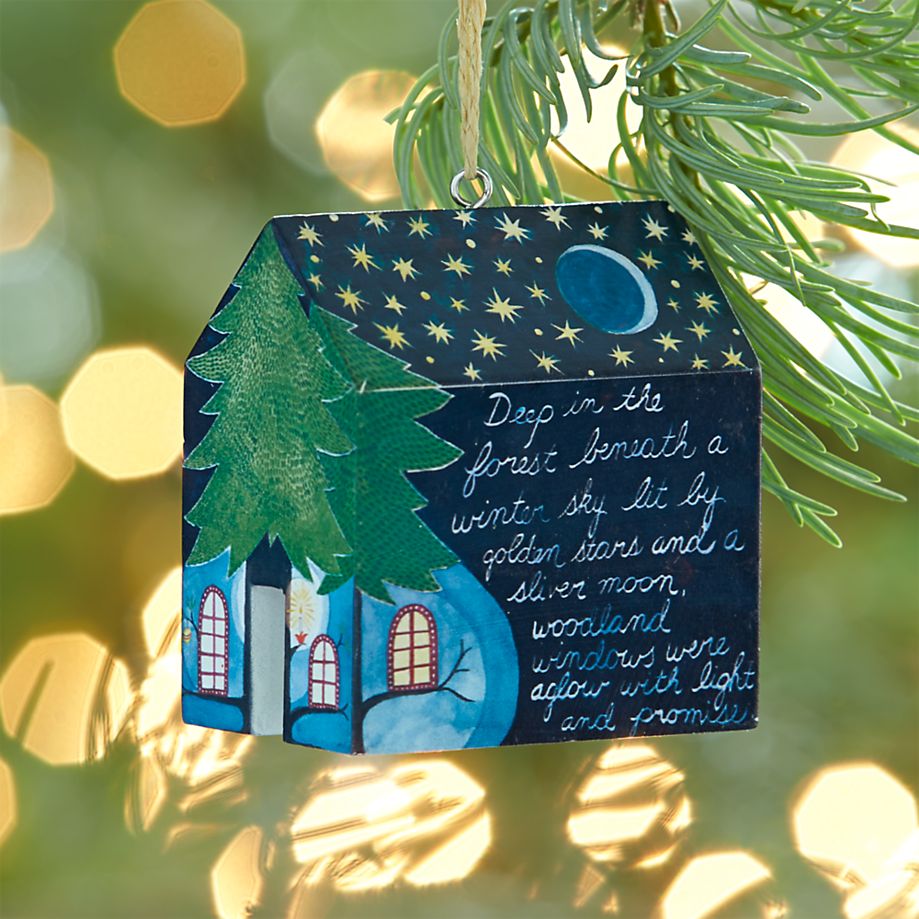 Like the other limited edition charity ornaments, Cynthia Treen's ornament is made of pinewood. The Christmas ornament Christmas trees and the moon.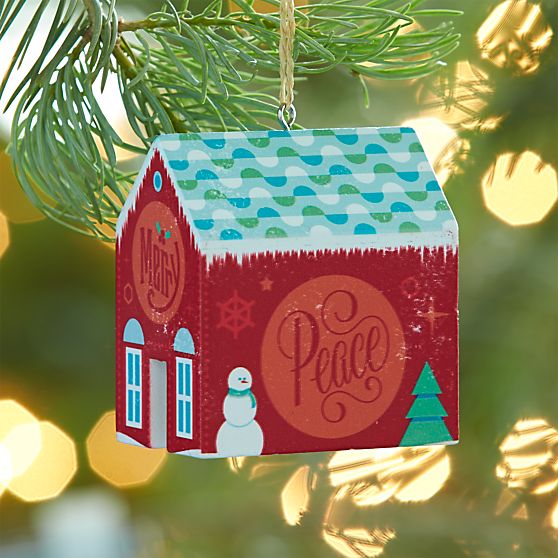 One of my favorite of the limited edition charity ornaments is the red typography themed home ornament by Jude Landry. Seasonal words like "merry" and "peace" grace the sides of the building.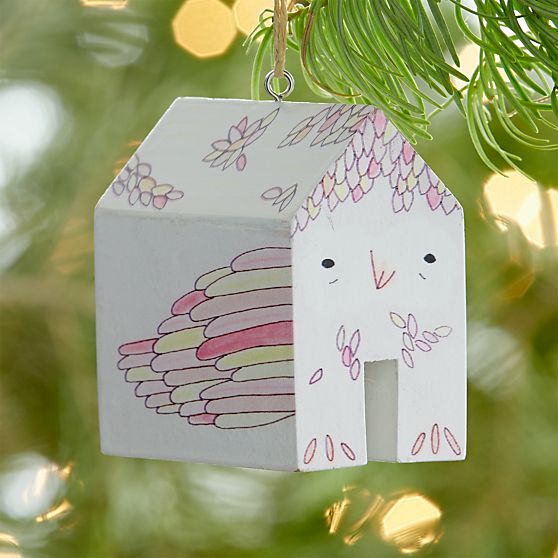 Another fun ornament is the pink feathered ornament by a Michigan artist is a fun option and will likely thrill young children. It's fun, but wouldn't work well on a more formal Christmas tree.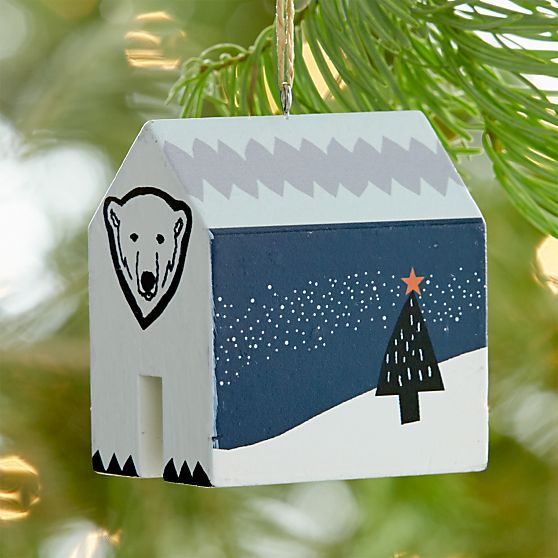 All of the ornaments measure 3 inches wide, 2 inches deep, and 3.25 inches tall. This includes Montreal-artist Sabina Gibson's polar bear ornament featuring a snowy hill.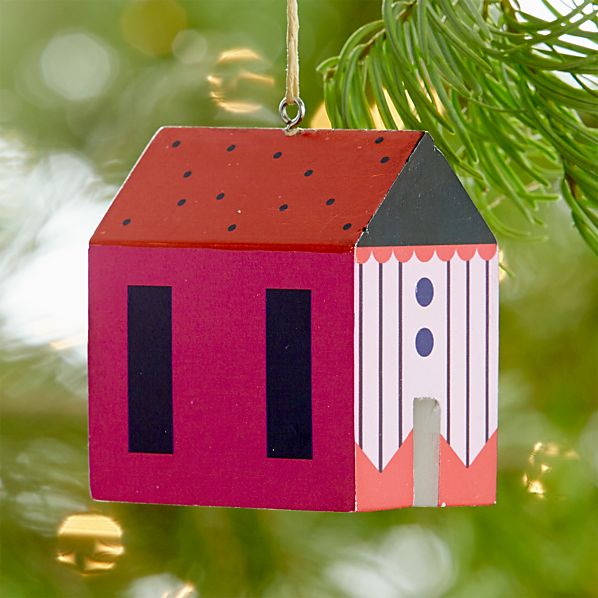 Finally, Karolin Schnoor's fashion-themed ornament will thrill young professionals and those who love a modern-themed Christmas tree. It features bold pinks, reds, and blues– honestly, I love it!