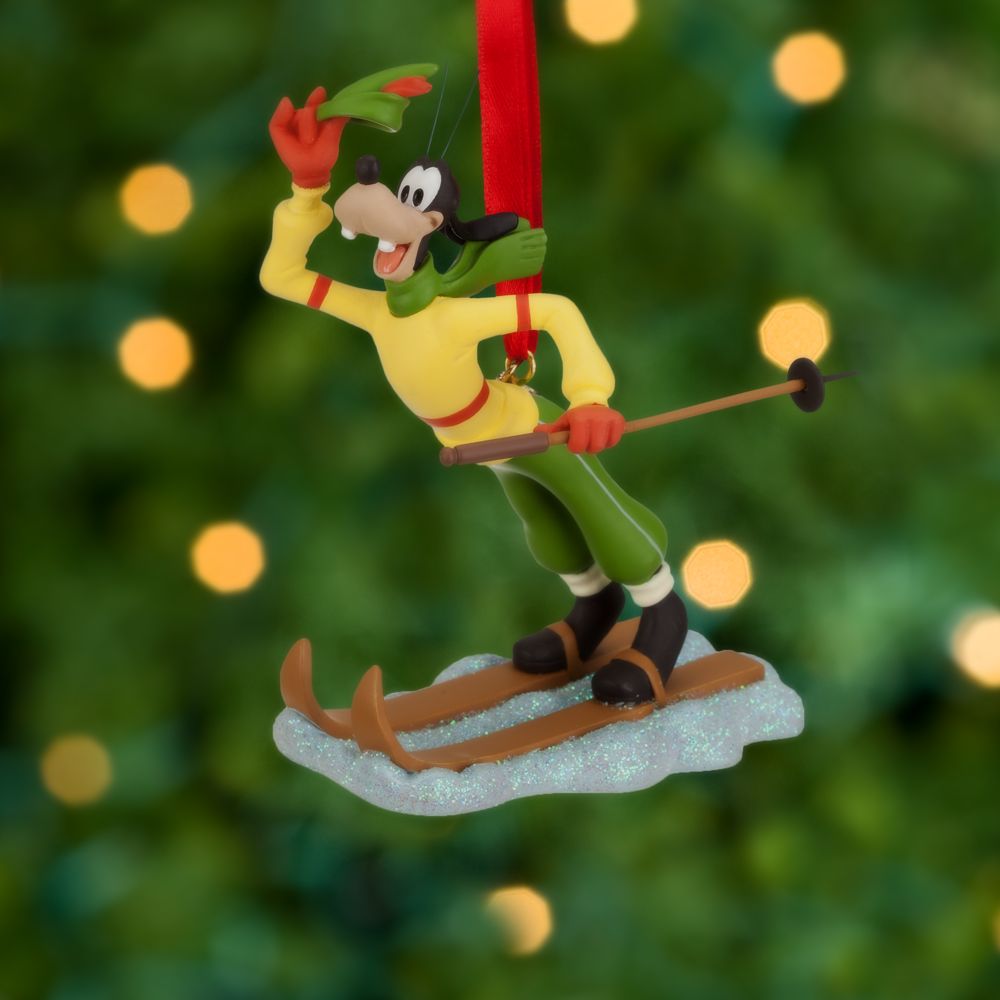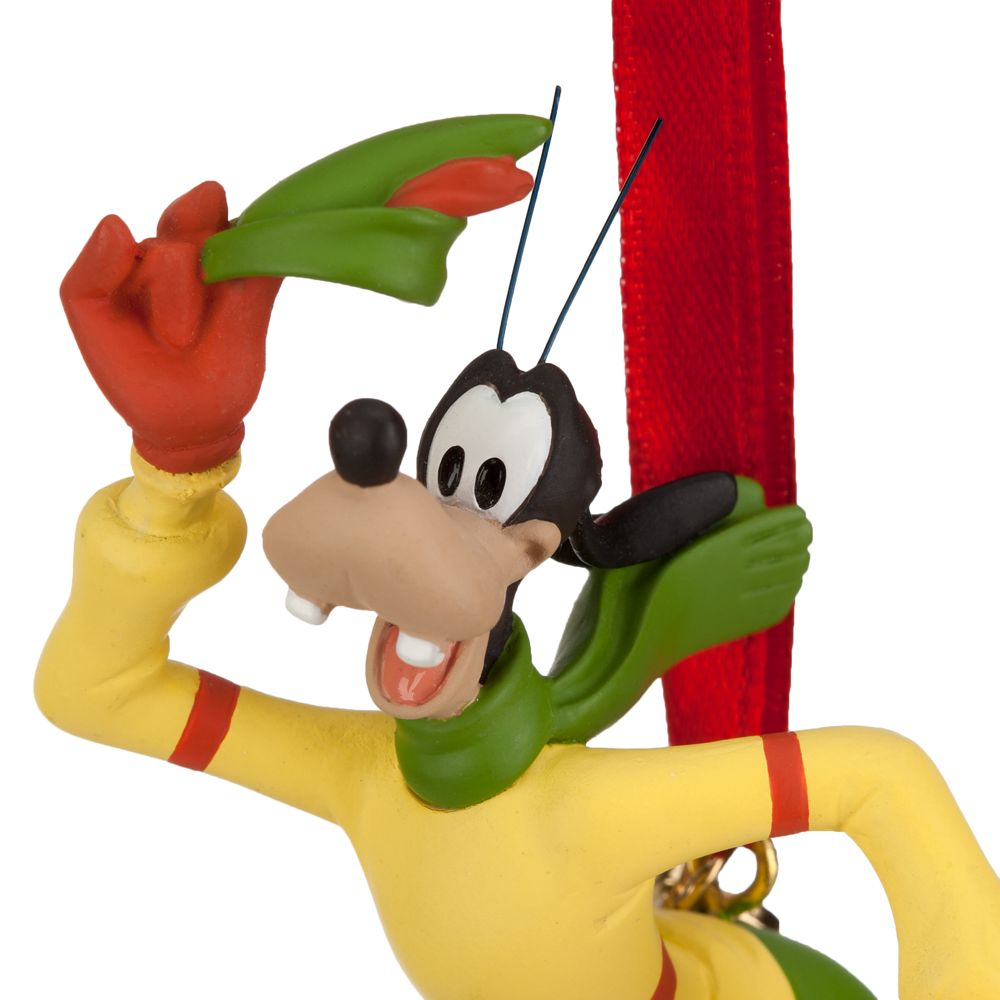 Disney ornaments make a childish and fun addition to one's Christmas tree. We've featured two ornaments previously that featured, or alluded to Goofy. This San Francisco cable car ornament includes Goofy and a few of his friends, including Mickey and Daffy Duck. And Mr Potato Head dons Goofy's signature hat in this Disney-themed Mr and Mrs Potato Head ornament. This skiing goofy ornament is another fun option for those looking to feature Disney ornaments on their Christmas tree this winter.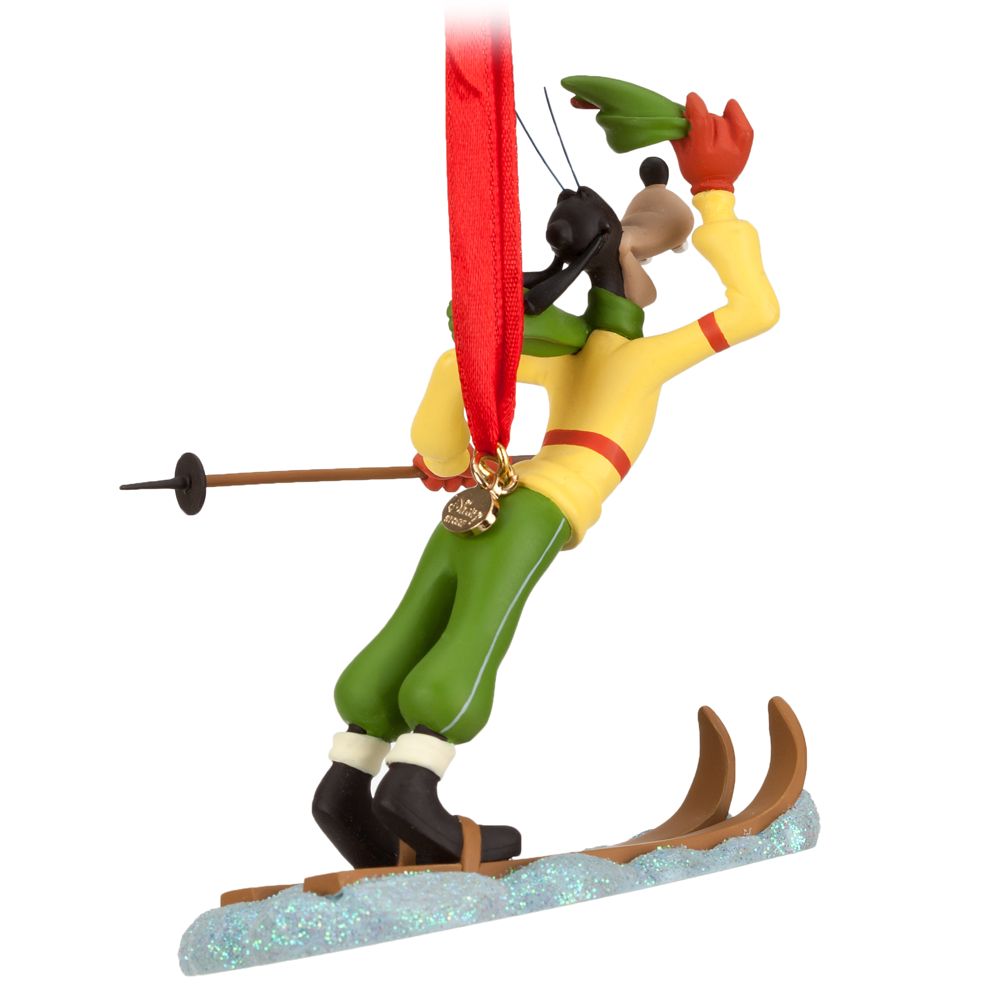 The Disney resin bauble (found here) features a smiling Goofy tipping his hat as he skis down a sparkly base. It is four inches tall and can be placed on a shelf or hang from your Christmas tree thanks to its red satin ribbon. The ornament, based on Disney Store artist sketchbooks, was hand-painted.
Prior purchasers of this skiing Goofy ornament have written:
I bought this for my son for Christmas and he absolutely loved it! It looks just like the picture. I was very pleased.
As soon as I opened this ornament, I was smiling as I was thinking of Goofys cartoon, "The Art Of Ski-ing" from his How To….series. It is so detailed, and just beautiful!!!! Goes well with the Donald and Nephews sleigh ornament, highly recommended!!!!