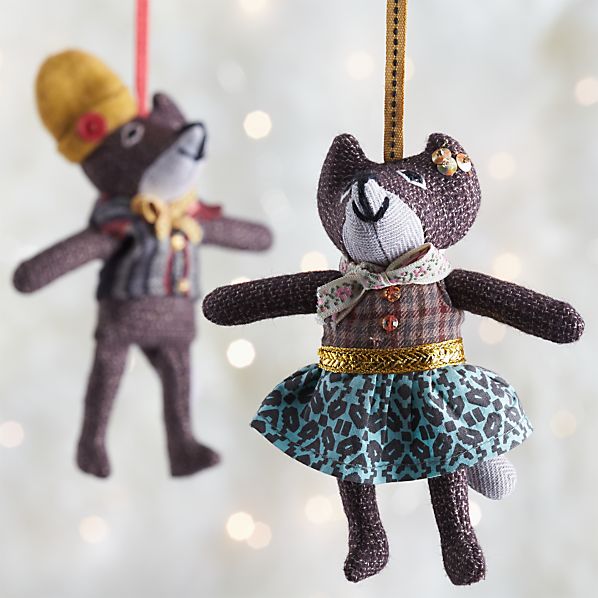 We have featured another plush fox ornament before, but we have to admit to loving this affordable plush fox ornament couple.

The male fox (found here) is wearing an adorable yellow hat accented with a flower and a blue striped vest. His Mrs (found here) wears a fun sequin hair barrette and a cute ribbon accented dress.
Both ornaments are six inches tall, so they make a sizable fun statement on any tree (and may be too big for a smaller tree).