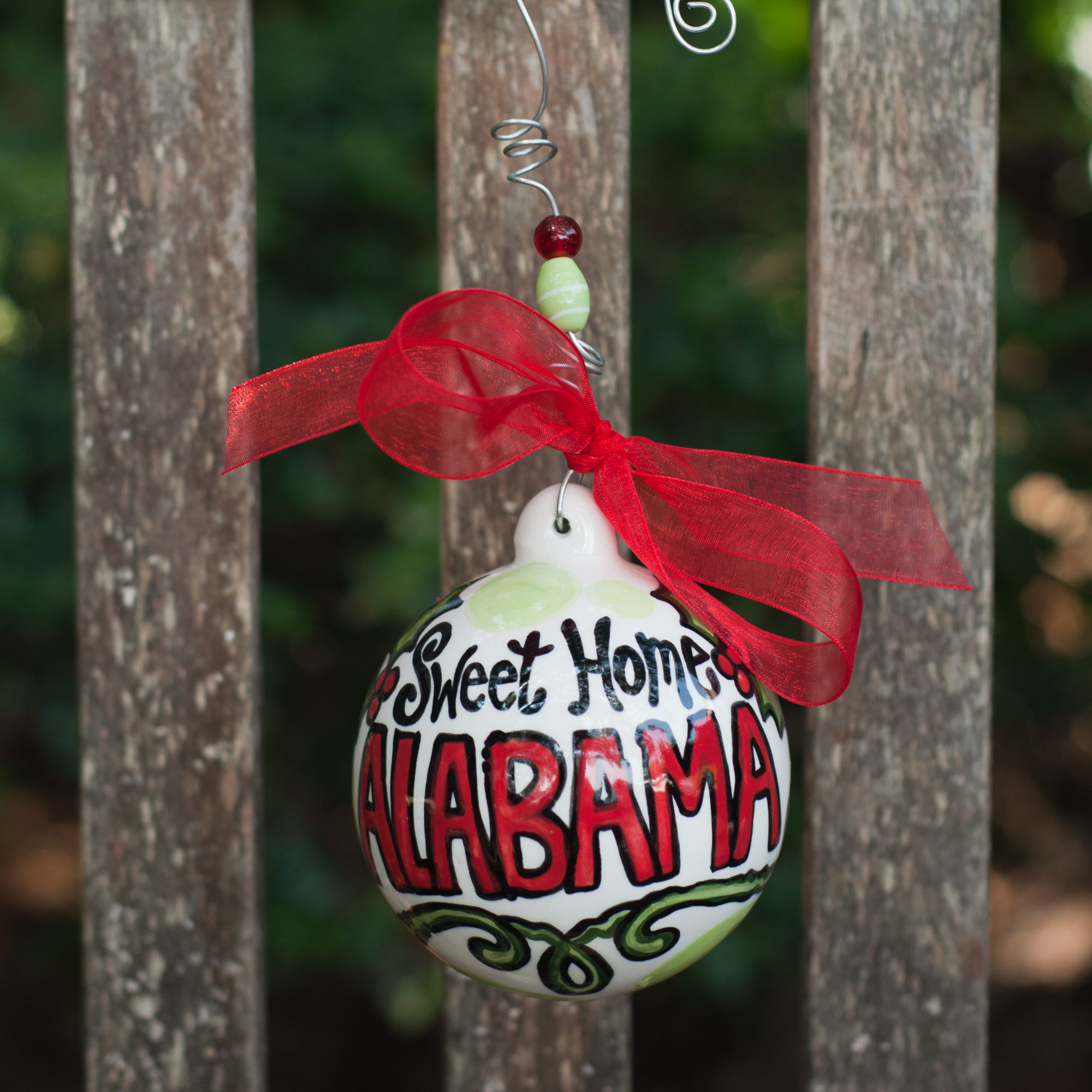 Southerners love ornaments, and we love Southern ornaments including this Florida ornament and this alligator ornament. If you want to celebrate the fantastic state of Alabama we recommend this Sweet Home Alabama ball ornament.
The ceramic ball ornament (found here) is 3.5 inches tall and links to your tree on a bead accented metal hook of about five inches in length. The hand-painted ornament is also topped with a red ribbon.
This ornament was designed by Glory Haus, a faith-based home decor company based in Georgia.