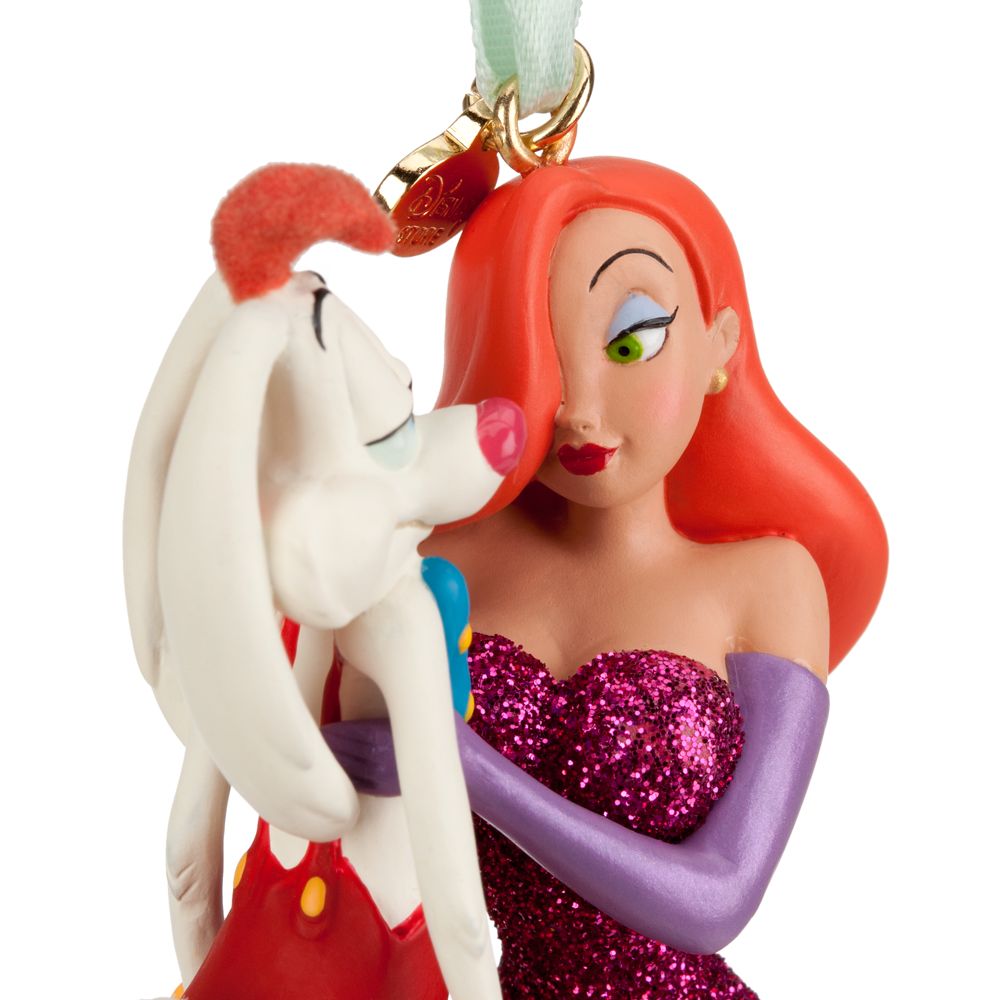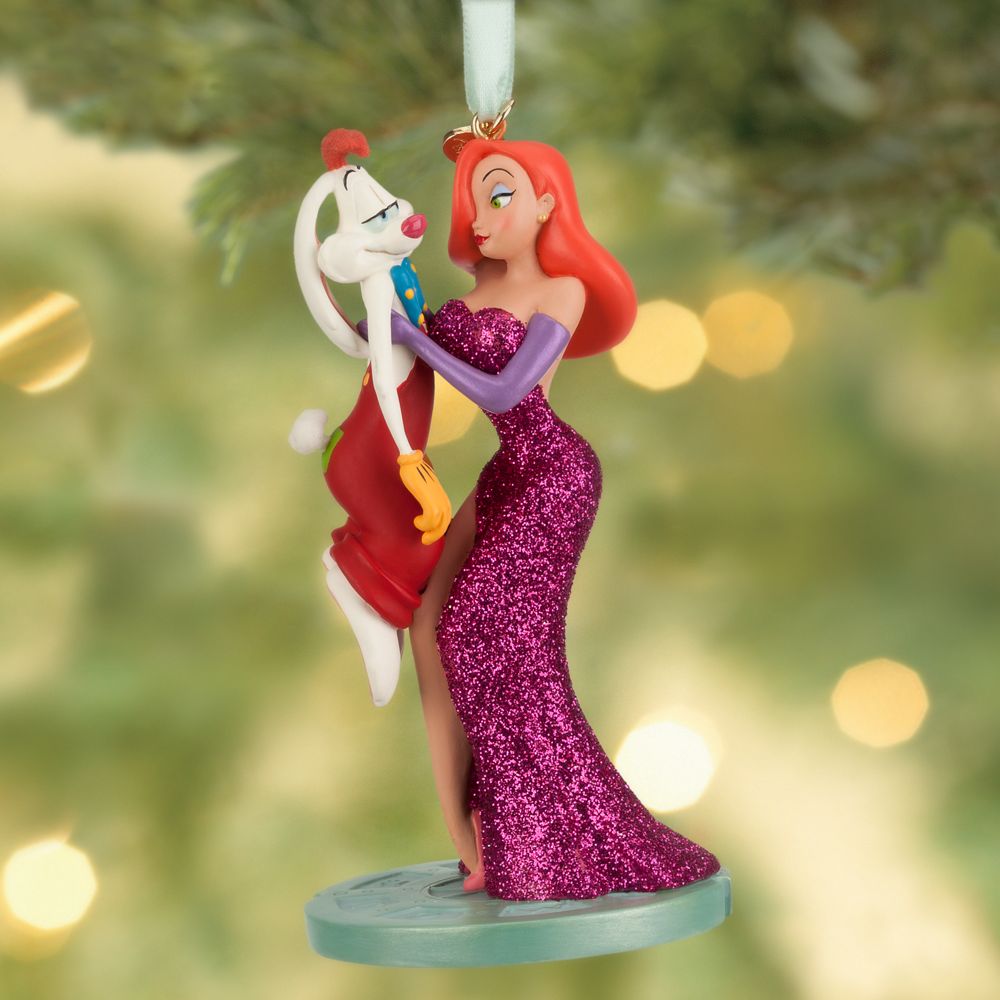 If you grew up loving Roger Rabbit and his love affair with Jessica, we recommend this Roger Rabbit ornament. The ornament (found here) is 4.25 inches tall and was hand painted then decorated with a glistening gown for Jessica.
The ornament is based on Disney Store artist sketchbooks and features a 2013 Disney Store charm.
Sample reviews by the purchasers of this Roger Rabbit ornament include:
I was very pleased seeing this ornament. its the first time in a long time I have seen something with roger and Jessica together. And im so happy. both roger and Jessica both look great and look just like the characters. the colors are very true to how they actually look, and look great. if you want characters that are a little harder to find especially together. they are a must have. I hope to see more product in the future with both roger and Jessica. well made
Love this!! Details are amazing. Great colors and quality. Perfect size. A little on the heavier side, so don't hang it on a light-weight branch. I bought the sketchbook ornaments last year and they are the same weight. My tree was an artificial, barely 6 ft tree and it struggled to hold the weight. If you buy online. they come in a box with form-fitting Styrofoam. In the store, you don't get the box.