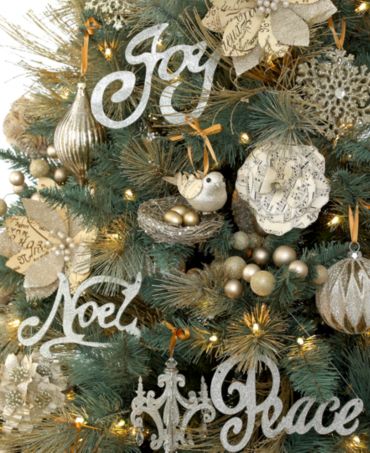 Want to accent your Christmas tree with beautifully scripted seasonal words? This Christmas word ornament set is a glittery way to do so.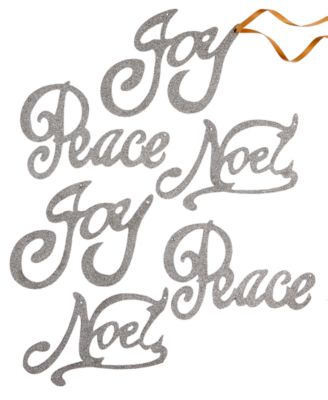 The ornament set (found here) features six glitter covered Christmas baubles. The seven inch tall ornaments are made of paper that was then coated in glitter.
The Christmas word ornament set includes two versions of the following words:
One person who bought a Christmas word ornament set wrote:
I purchased these to put on a wreath I was making for the holiday season. They are quite large, and worked very well for the project. Nice quality.