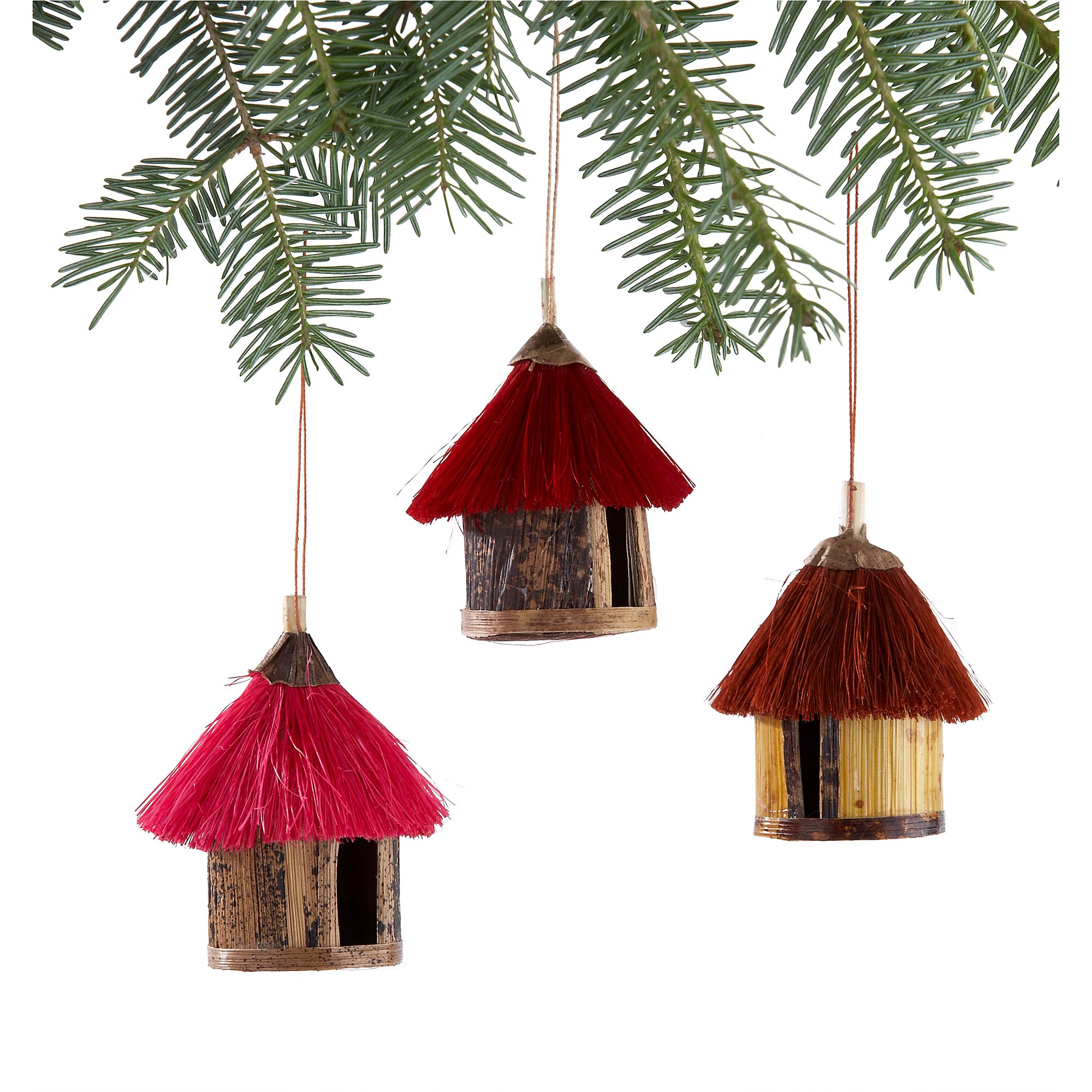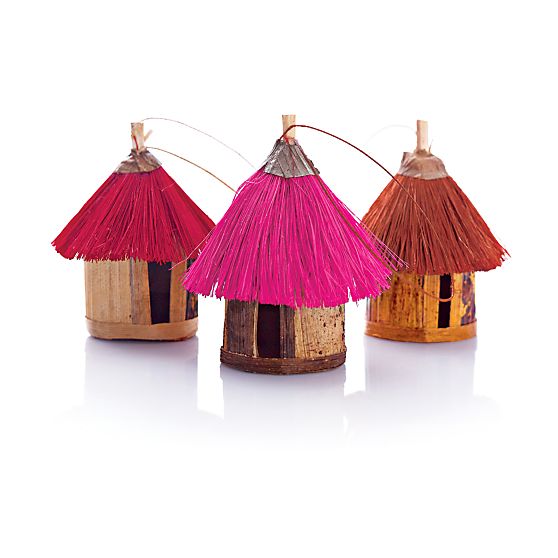 These African hut ornaments are three inches tall and are sold as a set of three ornaments with different red and pink colored roofs. The ornaments (found here) are fair-trade, eco-friendly, and made of sisal and banana fibers in Kenya.
One purchaser who had recently been to Africa wrote:
I had recently returned from a trip administering polio vaccinations in Ethiopia and enjoying a safari in Kenya when I saw these in the Crate and Barrel catalogue. I was pleased that they were fair trade products made by Kenyans and had to have them for my tree to always have a reminder of my African adventure. They are well constructed and will be treasured by me for years to come.