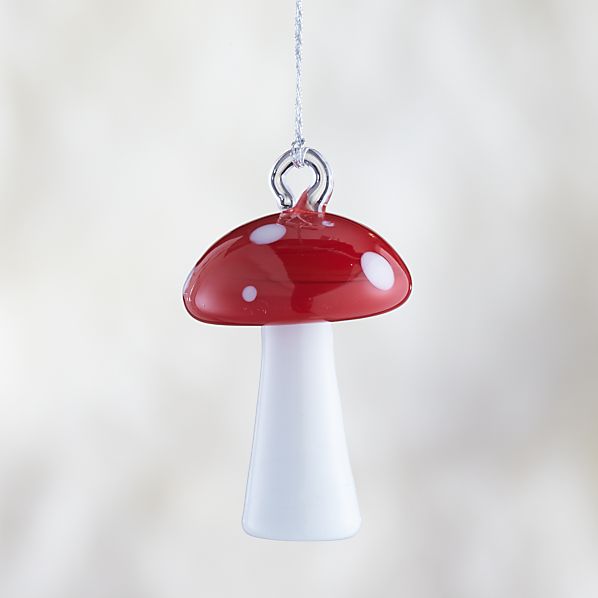 We've featured a DIY mushroom and gnome ornament set before. If you are looking for other options to add mushrooms to your Christmas tree this year, these very inexpensive polka dot mushroom ornaments.
All three of the polka dot mushroom ornaments (found here) feature a white stem. The glass ornaments are 2.13 inches tall and come in red, yellow, and green. These baubles cost under $2, so they are an affordable choice for your Christmas tree.
Purchasers of these polka dot mushroom ornaments have written:
These are the cutest little ornaments and much more attractive (deeper in color and varied dots on the caps of the mushrooms) in reality when you receive them. I bought two sets and we are planning on giving one set our neighbors as they are avid mushroom "hunters" and experts. Unique, attractive and well crafted ornaments at a reasonable price are becoming harder and harder to find. You will not be disappointed with this trio.