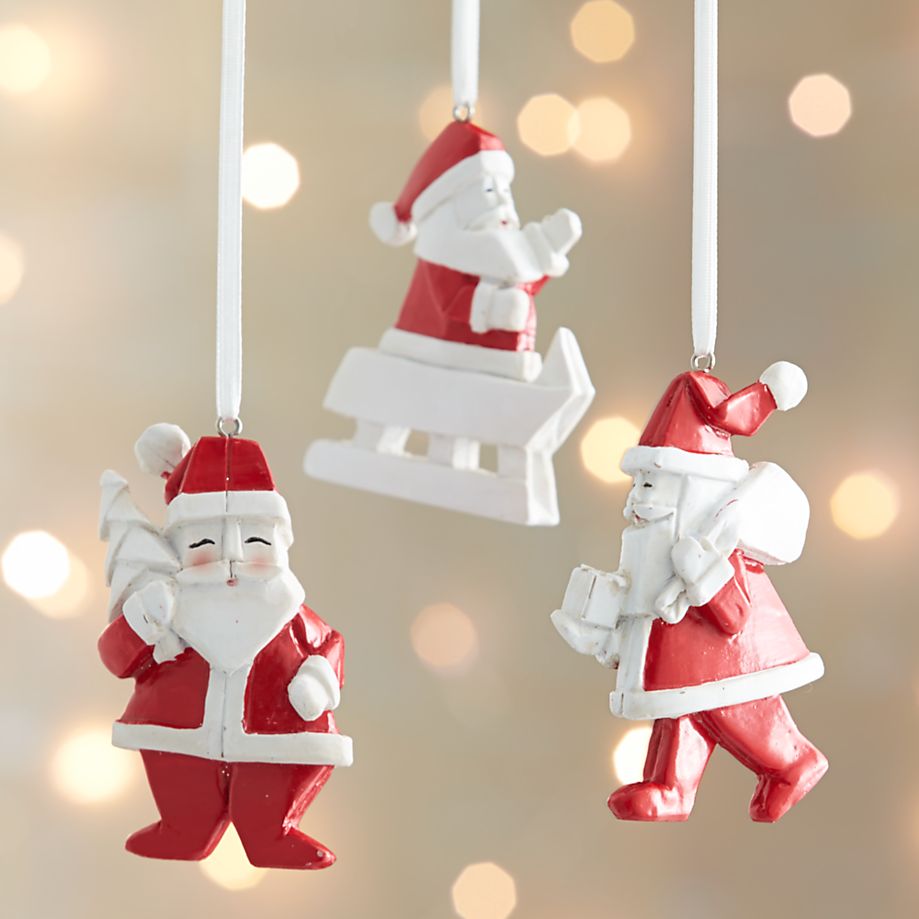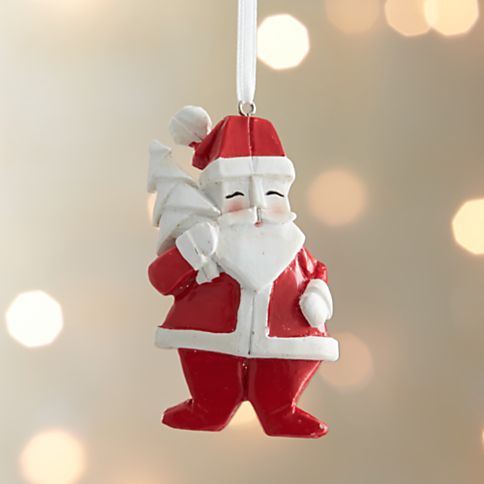 Origami is totally cute, and these origami Santa Claus ornaments aren't just cute but also incredibly affordable. All of these ornaments cost under $3, making them an incredible value this Christmas season. So that you can hang them from your Christmas tree, they come with white ribbons.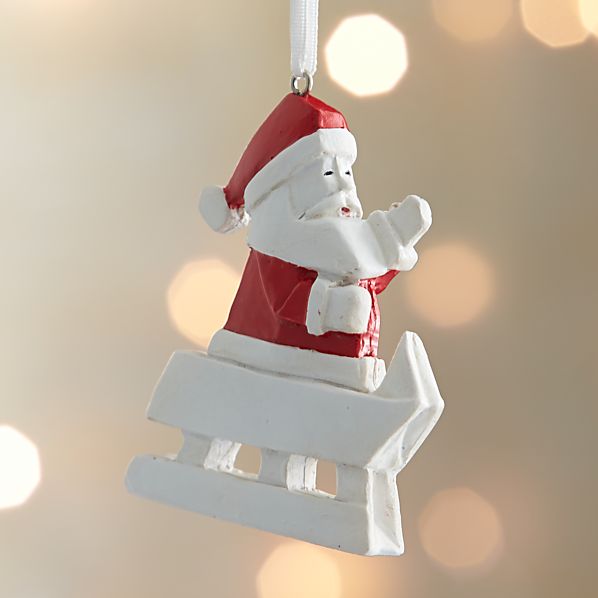 The origami Santa bauble featuring Santa Claus holding a Christmas tree (found here) is just under 3.15 inches tall.
The sledding Santa ornament (found here) features Santa Claus riding down a hill on a white sled and is 3 inches tall.
The origami Santa Claus ornament featuring Santa Claus carrying a sack of presents (found here) is nearly 3.4 inches tall.
All of these origami Santa Claus ornaments are terrific inexpensive purchases and could be used to decorate a Christmas gift.
Prior purchasers of these origami Santa Claus ornaments have written:
Lovely detailed ornament – just what I wanted to add to my little Santa tree collection