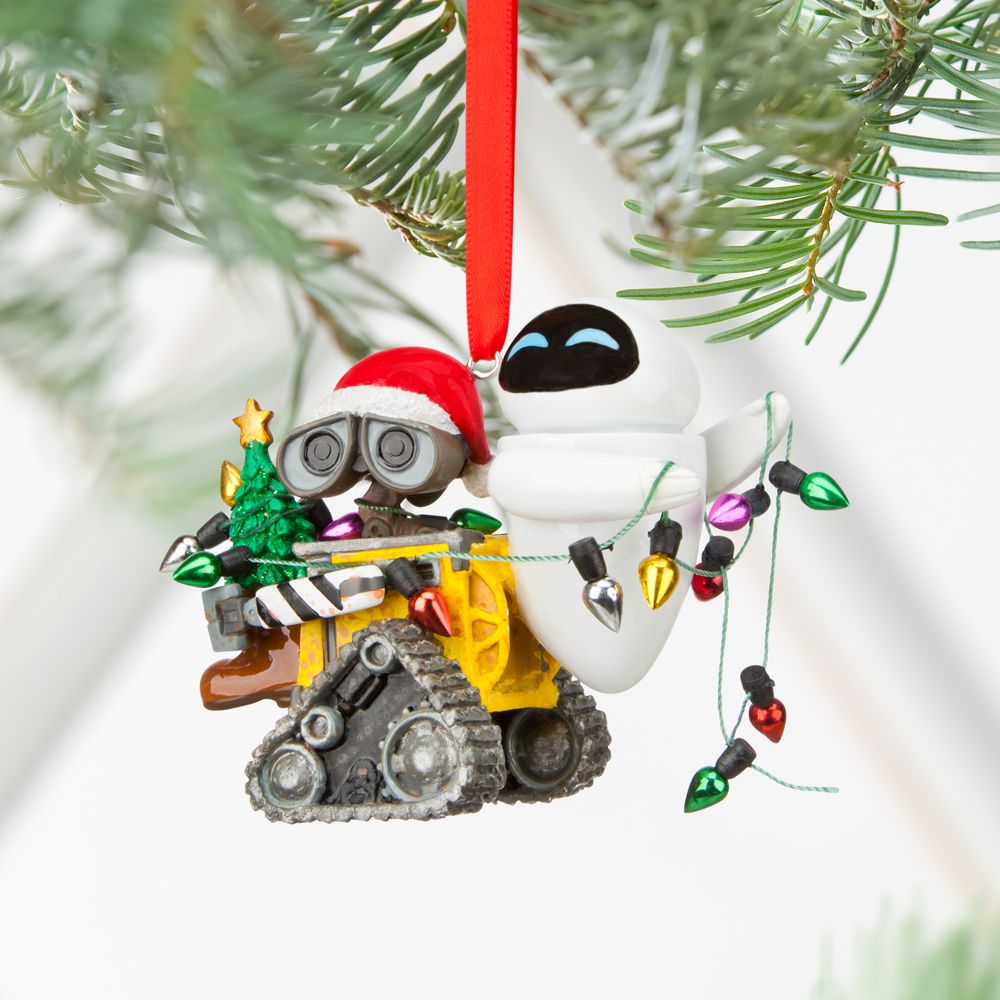 We loved the movie WALL-E and similarly adore this WALL-E Christmas ornament.
The resin ornament (found
here
), which features WALL-E and EVE trying to hang Christmas lights, is just under 3 inches tall. It hangs on a red satin ribbon and detailed with glitter.
Purchasers of this WALL-E Christmas ornament have written:
I ordered this for my grandson and had it mailed to my daughter-in-law at work because they live out of town. She said it is really cute, and she's sure her son will love it!
This ornament is so adorable and the details are amazing. I love the ornament and can't wait to give it to my husband.