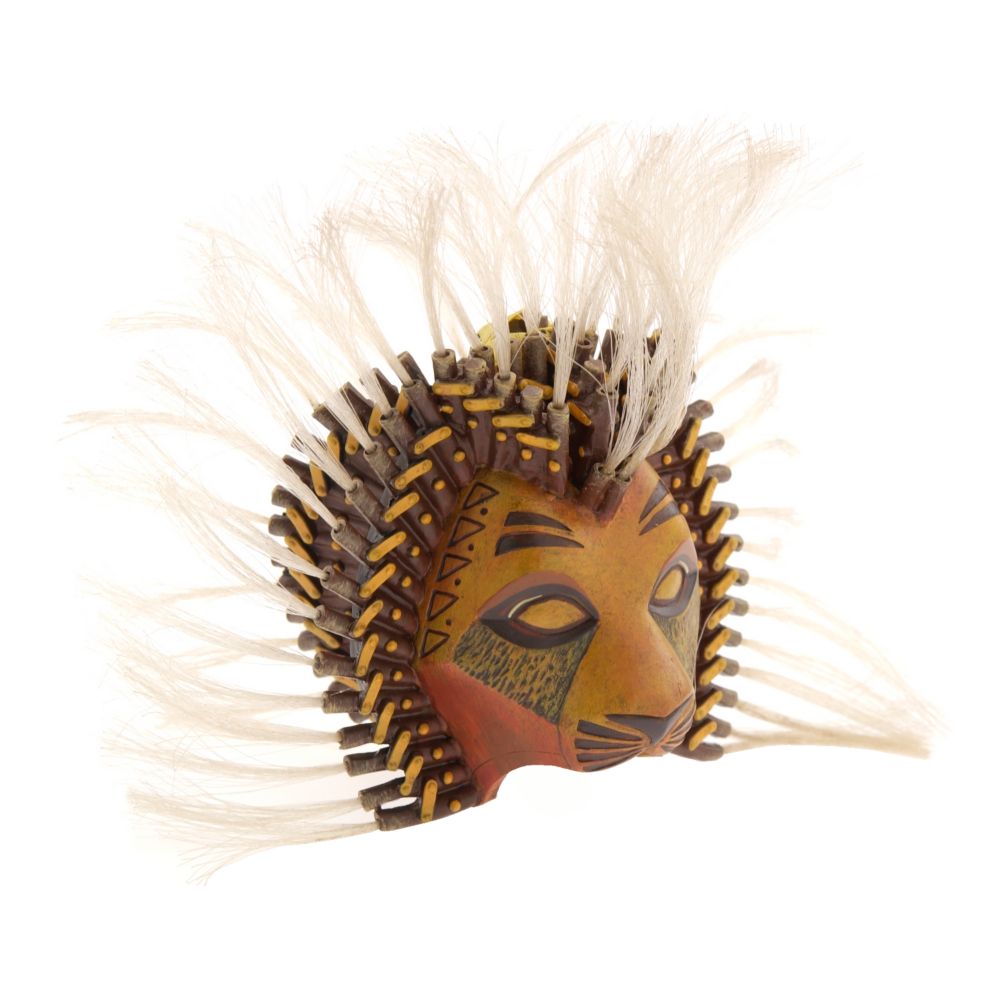 We've featured some great Disney ornaments previously including these Night Before Christmas
Jack Skelligton Ball Ornaments
, various
Snow White ornaments
, and a
crystal Minnie Mouse ornament
. This Simba ornament is another great ornament for Disney movie lovers.
The Simba ornament  (found
here
) is large at 6.75 inches and is based on the mask worn by the actor playing Simba in the Broadway play. This ornament can be used to decorate a tree or an African safari themed room.
Prior purchasers of this Simba ornament have written:
If you're looking for an ornament, or just a cool piece of memorabilia, you're definitely going to want this. I assumed from the picture that it would be a tiny little thing, but it's not. It's fairly large for an ornament, and the mane makes it seem even larger. It's beautiful!
 This ornament is so different than anything you can purchase anywhere! As a huge fan of The Lion King on Broadway, I just wanted a little piece to keep at home. This will not be on a tree, it will be in my living room all year long as it goes with the "Animal Kingdom" theme! Great gift for any Lion King lover!